DAVID BOWIE TRIBUTE
BOWIE WHO!
DO YOU REALLY NEED A FULL SIZE BAND?
No because our sound is fabulous!
WHAT TO EXPECT?
You will get a great David Bowie tribute show. The only difference with full size bands is the lower price but without logistic problems! That is a big relief.
MUSICAL THEATRE
Cary will present a live podcast but not with annoying long stories. The stories between songs will never take longer than one minute. It is not only suitable for the die hard Bowie fan but also for the partners who likes other artists.
IS IT ONLY BOWIE
No it is not. We'll explain who Bowie was. There are a few artists who inspired Bowie. From those artists we will play a song or part of the songs and it'll give you a clear view on the way Bowie worked.

DISCOVER DAVID BOWIE WITH US
WHO WAS DAVID BOWIE?
22 Years Successful Bowie tributes
In 2001 Robert started with the band Ziggy Stardust Experience. The band played everywhere in Europe from the Netherlands to Ukraine and everywhere between. At a certain period the band decided to stop. After a few years Robert met Cary and they began to play some Bowie songs for fun. Cary became also influenced by David's music and he started to explain who Bowie was. That was the start of the Tribute show BOWIE WHO?
Robert was influenced by the music of David Bowie when he was a kid. In those years the album Ziggy Stardust & the spiders from mars came out. The first song he heard was R&R suicide and Starman. Those were the songs he wanted to play. In 2023 you don't need a complete band to perform these fantastic songs. Robert plays all the instruments on his looper and during the gigs he plays guitar and sings all the songs. Cary plays the Harmonica and will tell all the nice things about Bowie you always wanted te be aware off.
GREAT SOUND
AFFORDABLE ACT
THE AUDIENCE WAS ENTHUSIASTIC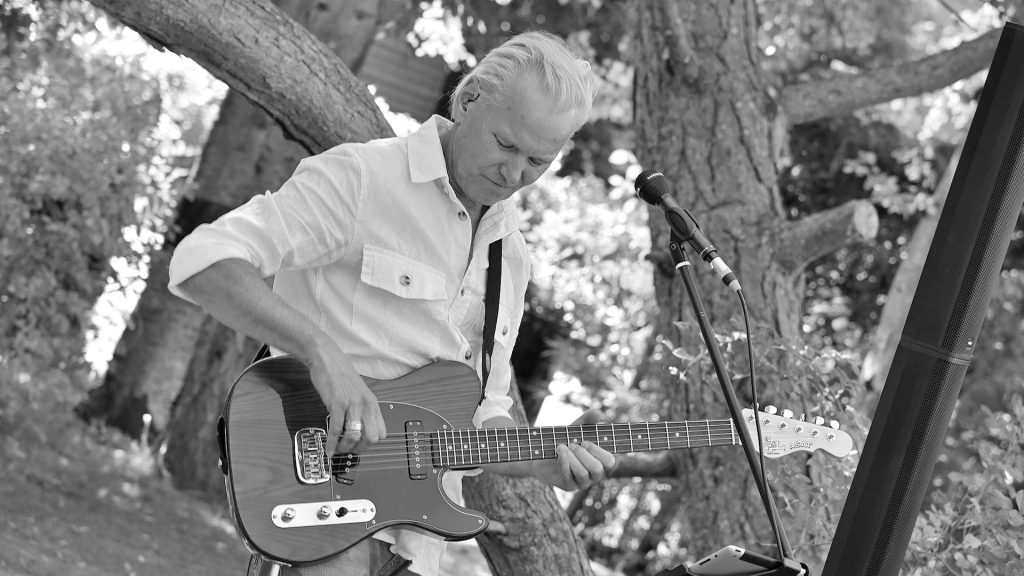 Robert Harmson
Vocals and Guitar/keys/etc..
Cary van Rheenen
Musical theatre artist/harmonica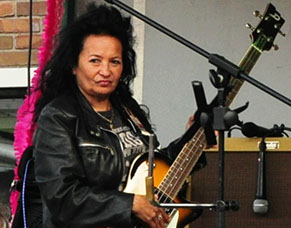 Angie Young
Bass player on all the looper tracks
HAPPY MEMORIES FROM LONG AGO
IT'LL MAKE EVERY GIG TO A SUCCESS STORY!
Review Door Theater de Cultuurschuur te Monster op 14/03/2023
Heel prettig contact met beide heren gehad. Het was een volle bak en iedereen genoot van de geweldige muziek en wetenswaardigheden van David Bowie. Het is duidelijk dat dit twee professionals zijn. Volgend jaar staan ze weer op de kalender. Echt een aanrader om deze twee mannen te gaan zien.
Review Door Inge Kortekaas op 21/12/2022
Eetcafe De Stamboom organiseerde een Tribute to David Bowie.
Er was een expositie met mooie kunstwerken van Maarten Verpoort en een fantastisch optreden van Robert Harmson Ft. Cary van Rheenen. Cary blies soms een nummertje mee op zijn mondharmonica en vertelde wat anekdotes over Bowie. Robert vertolkte o.a. Bowie songs als Wild is the wind, Major Tom, Lazarus, Moonage Daydream en vele anderen.Iedereen zong mee …het was een heerlijke middag….. bedankt allemaal!!!!
Review Door Jeroen Carol-Visser Goudse eend Gouda op 17/04/2023
Wat een fantastische stem heeft Robert. De tribute aan David Bowie, en andere overleden artiesten, in mijn cafe was geweldig.
De gasten hebben genoten van de vele nummers die werden uitgevoerd.
Door de tribute zat de stemming en de sfeer goed in de zaak.
Zo hebben de gasten goed kunnen genieten van Goed Bier en Goede Muziek in De Eend.
De afspraken en het contact vooraf met Robert was zeer prettig en duidelijk. De gemaakte afspraken werden helemaal uitgevoerd.
Bezoekadres Hovylaan 12 Den Haag NL
David Bowie Who
Hovylaan 12
Den Haag
Visit possible
Whatsapp contact
+31 626 192588